Ulysses Club North Harbour Branch Meeting and AGM 2023
Dinner is available from 5:30pm and the meeting starts at 7:30pm, we anticipate the AGM bit and election of the 2022/23 committee should only take about 15mins, no more. If we can please have as much attendance as possible for this meeting!
Meal registrations are essential by 6pm Tuesday prior to event, so we can inform the kitchen staff & Eddie of numbers coming. Click HERE for meal registrations and RSVP HERE if your coming for the meeting only.

MC TBA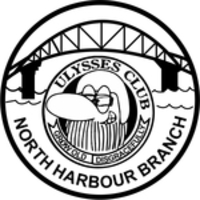 Venue: Hobsinville RSA
114 Hobsonville Road, Hobsonville, Auckland 0618